"Training Bees for Uses Against Foreign Powers" Edition
Hello,
Due to COVID-19 this newsletter has been following a policy of social distancing.
Rather than standing outside your bedroom window screaming thoughts and recommendations as you attempt to sleep, as I would in normal times, I have been sending, and will continue to send, them over email.
Thank you for your patience. I look forward to disturbing your sleep in the future.
Obligatory shilling. I wrote an article for Athwart about my admiration for the Polish artist Zdzisław Beksiński.
I wrote for the Spectator USA about the narcissism of Andrew Cuomo, and the limits of "serious" politicians.
I also wrote for Spectator USA about QAnon. The headline makes it sound like I'm just mocking its adherents but I tried to make the article empathetic because I feel like good people are being exploited by bad actors.
I also wrote a satirical piece for the Spec USA about political disagreements within families.
Finally, I made fun of Nish Kumar and lame "topical" humour for paid subscribers to this platform.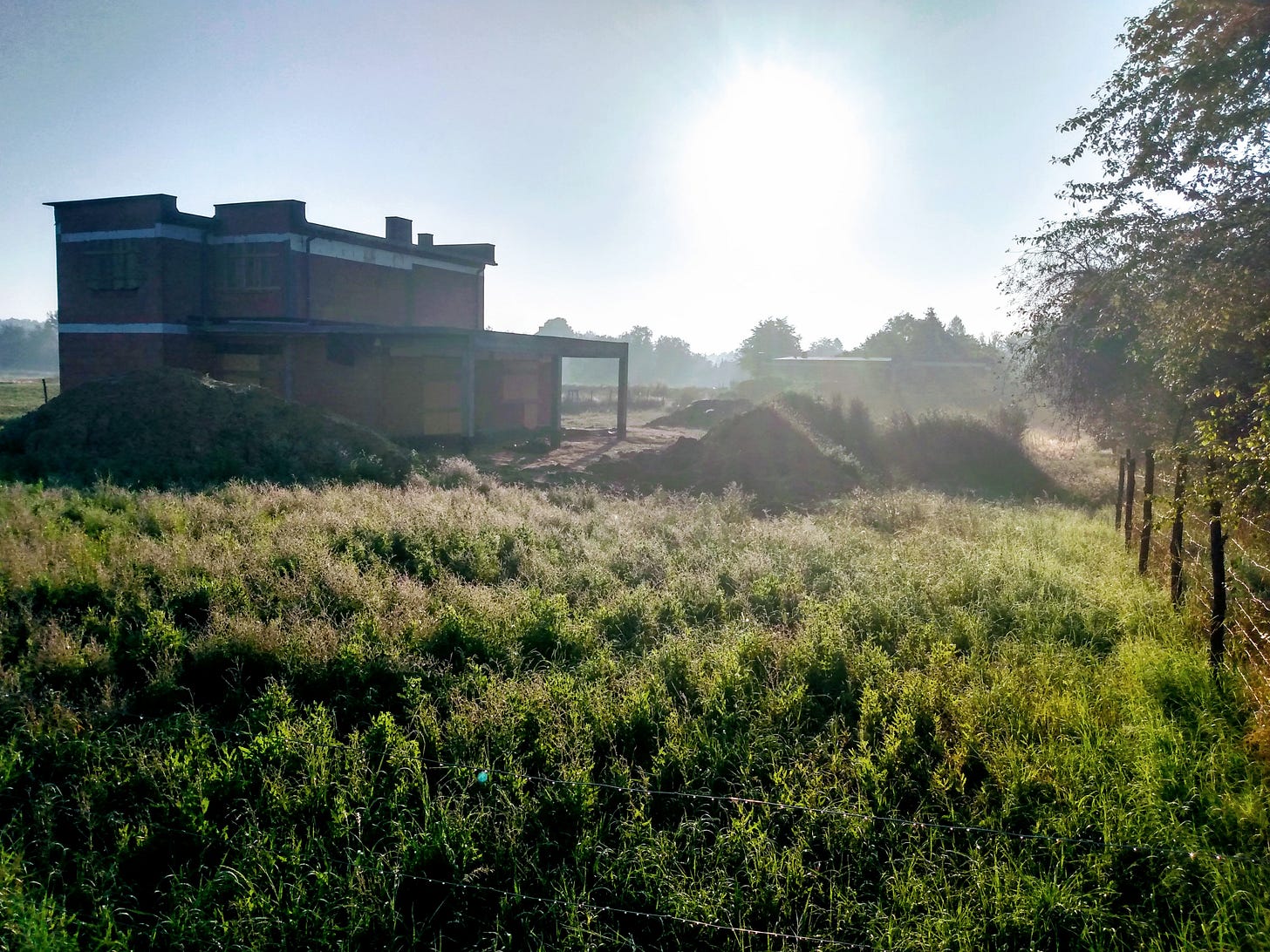 Home front. Summer is drawing wistfully to a close. Really, I have no right to resent the colder end of the year. There's Christmas. There's my birthday. There's All Saint's. There's Tłusty Czwartek. It's when I met my fiancée. It's when I met my best friend. It's when I came to Poland. There's the crunch of dead leaves. There's the grace of snow. There's the comfort of mulled wine. But I resent it. I resent it! Because its intrusion on the warmth and light is always untimely.
No Anglosfear. Aris Roussinos pours water on overheated hopes for a "CANZUK" federation. How are you meant to say CANZUK? It sounds like the noise a man would make if someone kicked him squarely in the nuts.
Not again. France, Italy and Poland have been resisting the temptation to go back into lockdown as case numbers inch upwards. I supported most of the initial shutdowns in March but I think this is the right decision. National health services have been protected and medical interventions have advanced. If governments have not worked out how to safeguard care homes by now then they are good for nothing but a basic role in toilet sanitation. Meanwhile, lockdowns have had a terrible effect not just on economies but on patients with other illnesses. Thousands of cases of cancer have gone undiagnosed, for example, and funding for cancer research has declined. This does not mean targeted restrictions should be counted out. But the world cannot sit still and wait for a vaccine.
American absolution. Christopher Caldwell casually fillets the work of "antiracist" scholebrity Ibram X. Kendi. Jack Dorsey, founder of Twitter, recently gave Kendi's existentially ambiguous "Center for Antiracist Research" a cool ten million dollars. I cannot help wondering if he expects these funds to have a valuable payoff or if he is seeking absolution for his corporate, and American, sin.
Mao, then and now. Thomas Albert Howard reviews Julia Lovell's interesting-sounding book about the half-forgotten ubiquity, and half-ignored afterlife, of Maoism. "Once you write Maoism back into the global history of the twentieth century," she concludes, "you start to get a very different narrative from the standard one in which communism loses the cold war in 1989."
The controlled chaos of the moshpit. Ian Marcus Corbin writes a lovely piece for Plough about the communal excitement his teenage self found in live music, and how its sense of belonging, and belonging to a moment, has hung over his adulthood.
Have a lovely week,
Ben