"Now I'm Making Out the Shapes, Like the Shower Rod" Edition
Hello,
If you want to maximise your productivity, double your gains and make sure all the ladies look at you twice, you need this one weird trick:
E@tIng R@w g@R1ic & r3cïTínG Ts 3liöT…
Yes, influencers and entrepreneurs across the world swear by E@tIng R@w g@R1ic & r3cïTínG Ts 3liöT…
Let's jump into it.
Obligatory shilling. My Catholic Herald piece about why as an agnostic I am drawn to Catholicism is now online.
I wrote a piece for the Spectator USA about the theory that Trump made up his COVID-19 diagnosis.
Finally, I wrote for my paying Substack subscribers about rape gangs in Britain and "bottomless pits of dysfunction".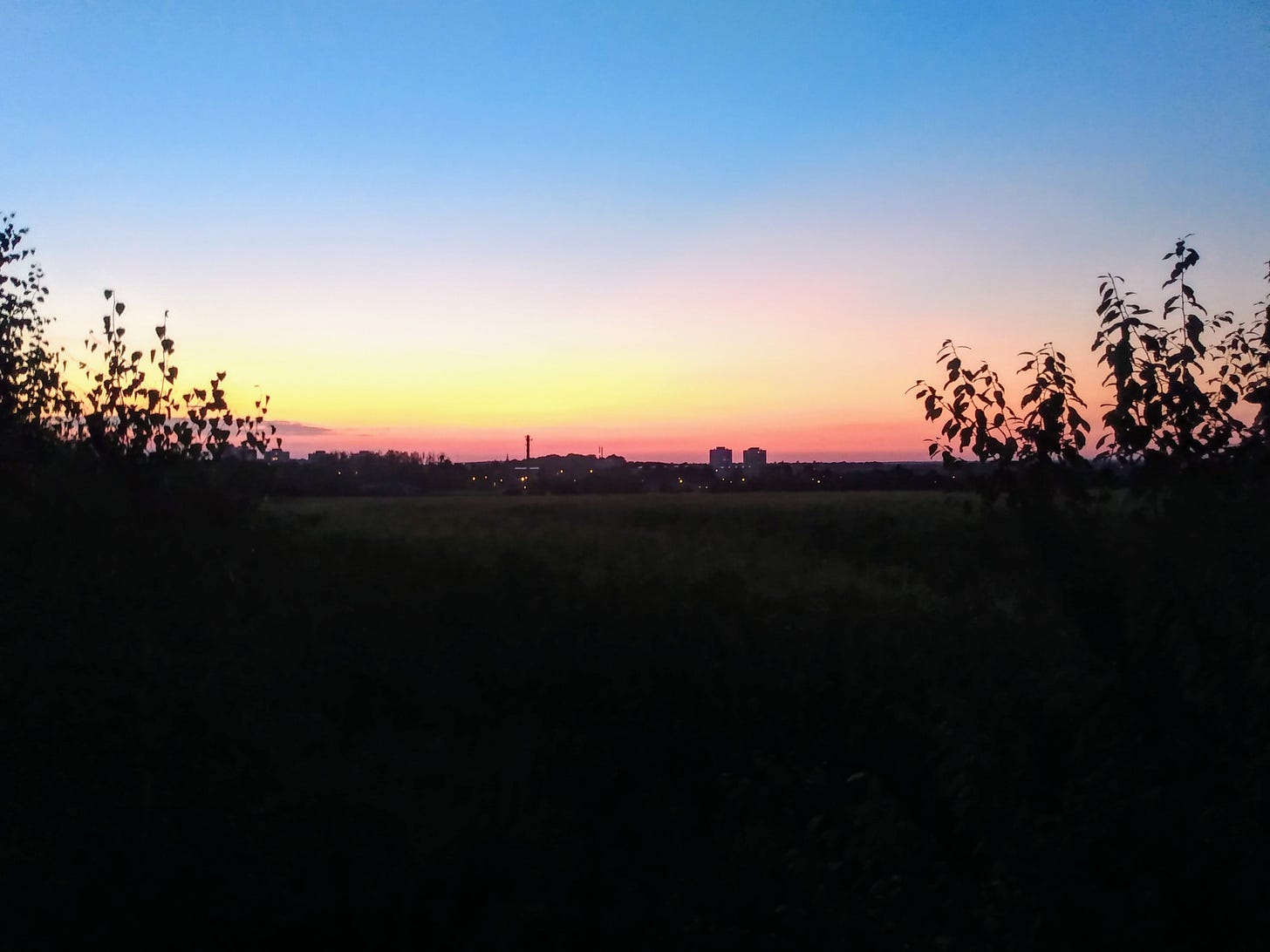 Sadness is not illness. Louise Perry has a very good article in Unherd which argues against the medicalisation of feelings of anger, anxiety, sadness and loneliness. The expression of those feelings in the cold discourse of "mental health" - as necessary as that discourse is when it comes to actual mental illness - gets me down.
Manneing the gates. Oliver Traldi and a pseudonymous co-critic have produced a largely incisive review of the feminist philosopher Kate Manne's woe-is-women book Entitled for Arc Digital. The publication of the review was also noteworthy for the hilarious display of pique that Manne and some of her fellow left-wing philosophers put on because of Arc's somewhat mischievous style of tweeting. It is hard to see it as anything other than a failed attempt at gatekeeping.
Things we don't sell. Mary Harrington contra commodification: "sacred things must not just be defended as exempt from standing-reserve, or moved to a museum like the looted Benin bronzes, but continually and actively re-consecrated."
Well, it is called Jacobin. Bhaskar Sunkara, editor of Jacobin, defends the killing of the Romanov children. Me, I think a sane historical perspective demands acknowledgement that rulers and soldiers of the past could have been as humane as we expect rulers and soldiers of the present to be. Different circumstances shape different modes of conduct. Still, if there is one rule I think of as absolute it is not murdering children.
This subject really interests Mr Sunkara. In a separate discussion of human rights, he asks:
Should the people who violated the Romanovs's human rights be persecuted? Seems like principles like that might be better applied once class antagonisms are done away with.
I think the idea of "human rights" is fatally vulnerable to concept creep. Still, if there is one principle that I think deserves unqualified endorsement is not murdering children.
An irony is that it is the likes of Mr Sunkara who are liable to be found insisting that people do not deserve entrance to the public square for, say, suggesting that men cannot be women or believing that fewer people should move between countries.
Update: "Alice from Queens" suggests that the above paragraph is unfair because Jacobin has opposed firings on the grounds of personal bigotry. I admit I was basing this on a mental image of Sunkara and the magazine that I can't substantiate so I retract it.
Suicide of liberalism. Gary Saul Morson has an interesting essay in First Things on liberals in pre-Soviet Russia: "Socialized to regard anything conservative as reprehensible—and still worse, as a social faux pas—they contrived ways to justify radical intolerance and violence as forced, understandable, and noble."
Towards a just political economy. Athwart, a young magazine I have written for and always enjoy reading, are releasing a print edition of their new symposium.
The language of privilege. Nicholas Clairmont writes an amusing guide to "wokese": "As a barrier to entry that is manufactured in universities, mediated by elite institutions and bureaucracies, and is intentionally complex and constantly changing, wokese is a tool that is most easily wielded by the credentialed elite."
Dorothy at the window. Esther O'Reilly has written a beautiful reflection on lockdown life.
Pla Cē Bō. Sarah Fletcher, a poet whose work I always enjoy, has a newsletter.
Have a lovely week, and thanks for reading,
Ben