"I Never Liked to Land, Getting Back Up Seemed Impossibly Grand" Edition
Hello,
Nothing much in the news this week. Hardly seems worth writing a "news"letter. Yes, at times of universal tedium like this it can be hard to be an opinion columni---
Stops. Opens a news website. Horrifying martial music begins to play.
Well, perhaps there have been some things going on.
Obligatory shilling. This week, I wrote for my paying Substack subscribers about the virtues and limitations of Macron's anti-Islamism campaign.
I also published a special bonus article for free on Substack about Roy Keane and competitiveness in sports and life. Okay, it was rejected elsewhere but I like it damn it.
I reviewed the comically unfunny Sarah Cooper Netflix special Everything's Fine for Spectator USA.
I also wrote about Kanye West, Joe Rogan and information overloading for UnHerd.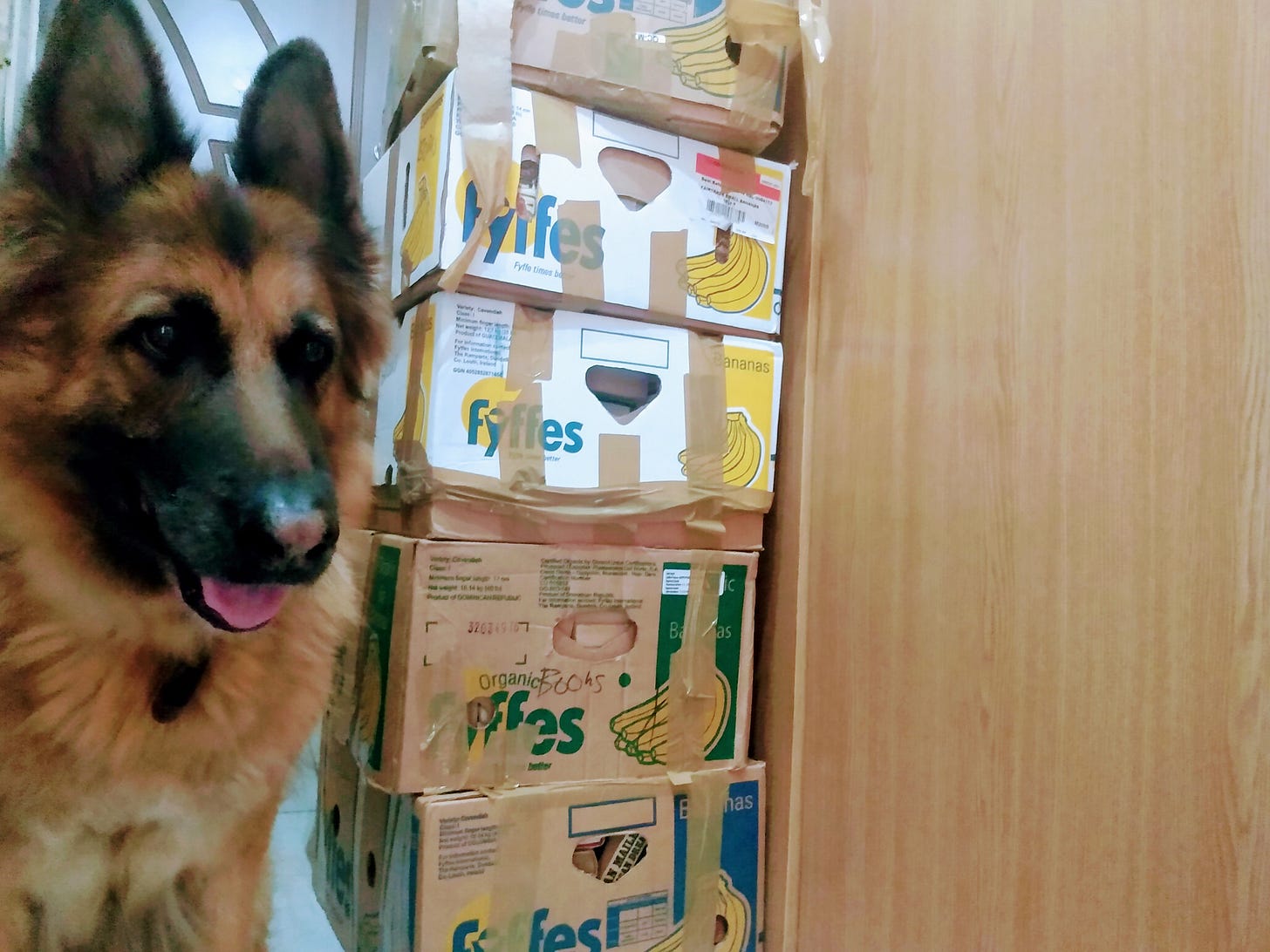 Special delivery. My Dad wanted to send some books I had left in his house in England for the past seven years. A few books? Sure, why not. The resulting pile is at least 1 1/2 German Shepherds high. Anyone want the memoirs of Nick "the Pink Floyd Drummer" Mason? Or a book about the CIA and drug smuggling? Or The Elementary Textbook of Psychoanalysis? Tough! They're mine! All mine!
Down, down, down, down. COVID-19 is sweeping across Europe again, and shutdowns are following suit. In March, I thought that the precautionary principle favoured shutdowns as a means of giving health systems a breather and governments time to prepare. Now, with businesses just barely staying alive, countless undiagnosed tumours and neglected heart attacks, and the miserable psychic consequences of social isolation and anxiety, I fear that the consequences of the shutdowns are the beasts whose forms we are unable to imagine. Of course, I am also worried about older, sicker people at risk from COVID-19, but it would be foolish to presume that at this point shutdowns are a safe, cautious option.
Neil O'Brien, an MP I respect, makes the case for shutdowns, though I think that at this point expecting British institutions to function as well as those of South Korea and Taiwan is like expecting Tranmere Rovers to play like Barcelona - when they are already 3-0 behind.
Next time? I think we can all agree that COVID-19 could have been much, much worse. Imagine, for example, that it had had an especially bad effect on young people. It isn't hard to imagine. Spanish Flu did.
I suspect that as COVID-19 fades in the rear-view mirror we will be debating the efficacy of shutdowns. That debate has to be had. But the biggest failures of 2020 happened before March - with the stark incompetence of the WHO and the thumb-twiddling of Western governments. The strengthening of civilisational "fail-safe" mechanisms will need attention, to try to make sure that next time a disease does not reach us: international health authorities, economic independence, border control, testing et cetera. These factors are not as interesting because they are not divisive, and division is the bread and butter of opinion columnists. But they are essential.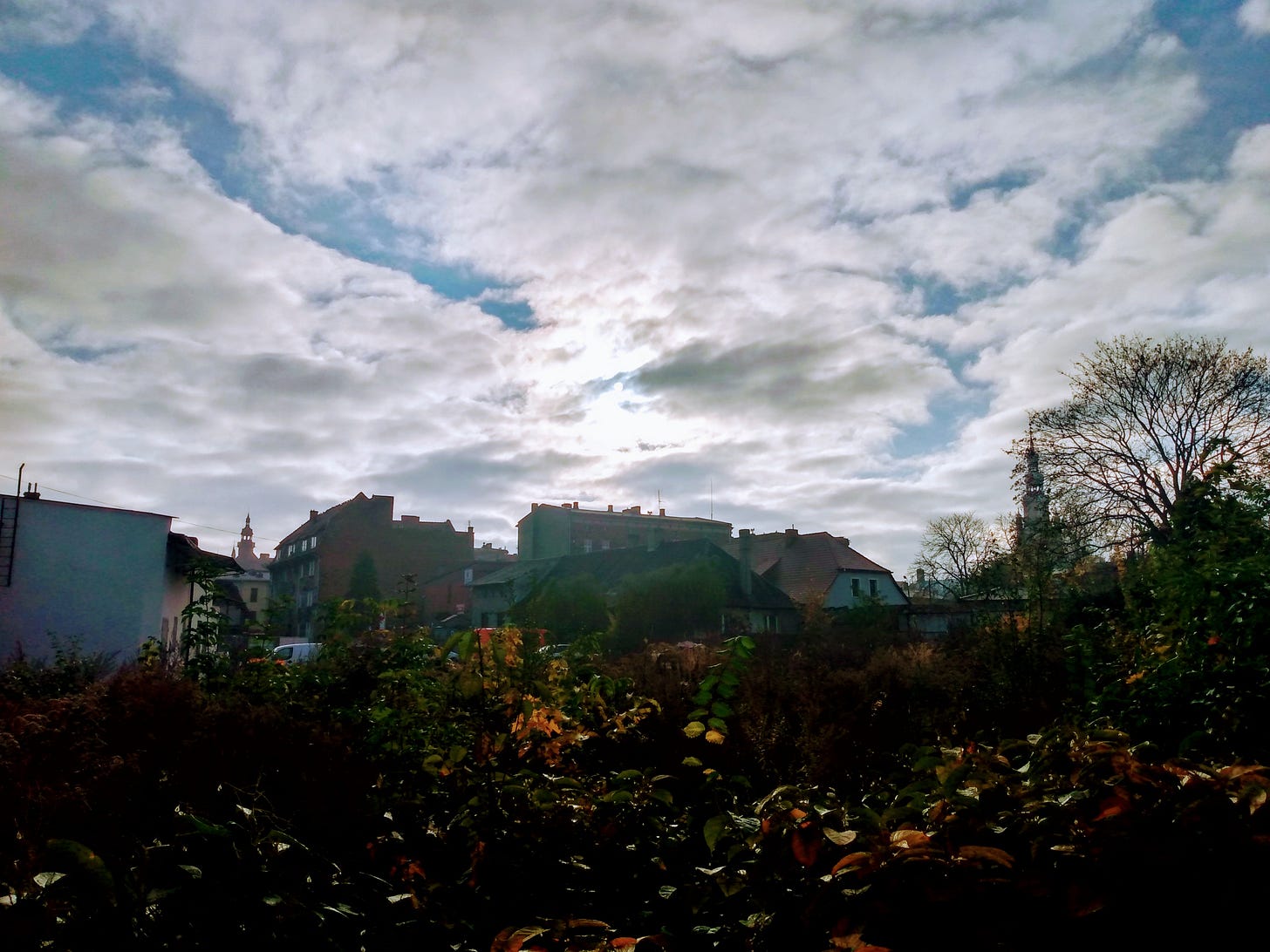 Newcomers. Welcome to Substack Glenn Greenwald! And Rod Dreher! And Nick Land! At this rate, I'm going to have 100,000 unread emails by the time I've finished eating breakfast - and I emptied my inbox before preparing it.
Solitude and solidarity. I think Ian Marcus Corbin is too optimistic about the prospects for harmonious mass societies in a world so riven with deep moral conflicts and tribal loyalties but this is still a lovely meditation on how real togetherness depends on real aloneness, untethered from our screen-inflicted social anxieties.
Halloween. Titus Techera offers seasonal reflections on Halloween and what horror can teach us about evil. As an encore, Titus also writes about the "erotic tragedy" of Psycho.
Hauntings. Aris Roussinos reflects on ghost stories and British conservatism. "James's attachment to the English landscape, his obsession with England's very soil and the secrets buried within it, and his understanding that the deeper, non-rational passions of the past are more powerful than the bland assurances of modernity are the central currents that run through English conservatism." A charming piece.
Varieties of madness. Sometimes, mad ideas can be presented in a manner that makes them seem theoretically compelling. Sometimes, however, there is a mad idea that can no more be rationalised than sewage can be sweetened. You will find few clearer examples of this happy trend than the campaign of progressive educationalists to abolish school exclusions - because habitually violent teenagers need a little chat and a biscuit to set them straight.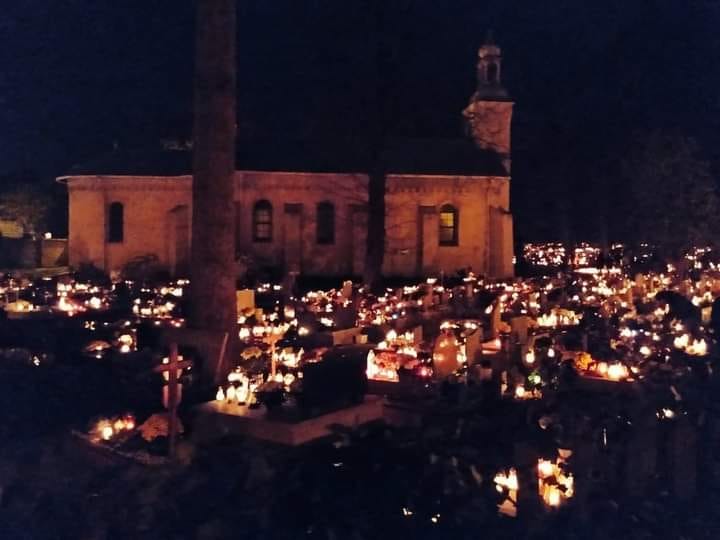 November 1st. It is very sad that Poles could not visit the dead this year. Of course, this is a troubled time in Poland. As usual, I have tried to avoid lecturing my hosts. Still, there is no point pretending that if you have conservative inclinations you are not increasingly concerned. We must imagine that in empty graveyards, candles - despite everything - are alight.
Have a lovely week,
Ben