"Embracing Thoughts of Tonight's Dreamless Sleep" Edition
Hey.
Yo.
You want opinions? The good stuff. You know. Ideas? Perspectives?
Some of the old analysis?
Some juicy criticism?
Interested?
Come inside.
Obligatory shilling. This week I wrote for Arc Digital about Gareth Jones, a journalist who uncovered the Holodomor.
I also wrote for The Critic about the contrivances of attempts to diversify culture and education.
I wrote another piece for The Critic about racial essentialism and critical reductionism in popular culture.
I wrote for Spectator USA about the lame state of satire in the Trump age.
I wrote for paid subscribers to this platform about right-wing attempts to find the ideal based, trad, redpilled government abroad.
So, it was a busy week. But I also did a lot of reading and I have a lot to comment on and recommend.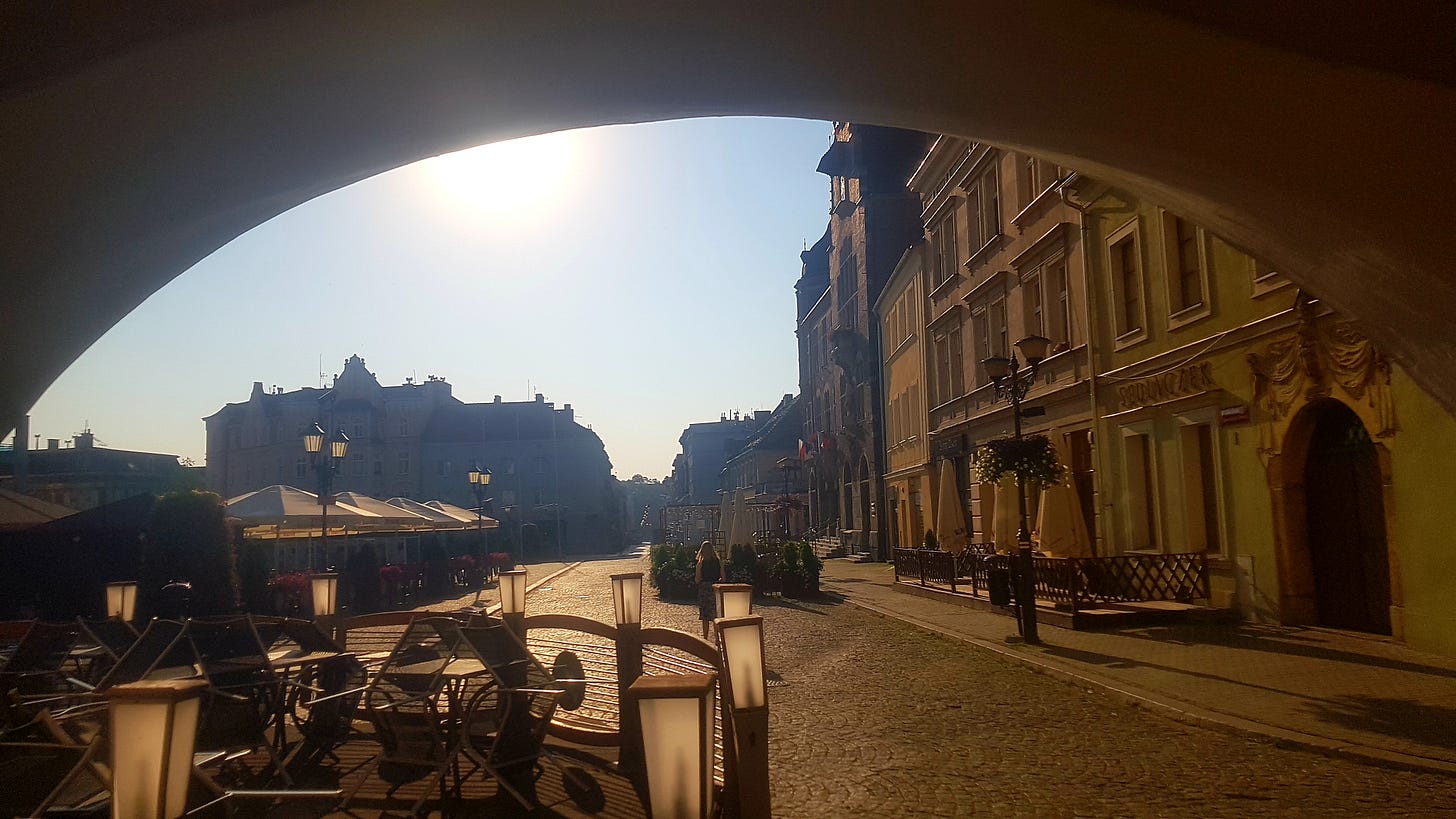 Home front. I think a lot about how beautiful my Polish hometown is. When I mention that to people who were born here, though, they often scoff. "There's no cinema, there's no shopping centre, there are no good bars." The films are crap, the t-shirts look preposterous and the "good bars" are filled with assholes.
This was a bit baffling until I realised that I was brought up in Bath - one of the most beautiful, peaceful and prosperous cities in England if not in Europe - and thought it was a bit tedious. It is hard to appreciate what is in front of us, but how much this is a natural feature of man and how much it is because we are presented with such grand hopes for what is beyond it is an interesting question.
Coffee, cake and keyif. Here is a long, very interesting essay on the commodification of urban spaces as a means of social control from the new-to-me "Post Apathy" newsletter. "…if we as human beings cannot find moments in our urban spaces to sit, sip tea and take measure of time, we will never be truly happy."
Talking about ideas does not have many consequences. Julius Krein has written an excellent bracing column about the flabby impotence of a conservatism which talks a great deal about ideas but little about power. "The result is an abundance of platitudinous books on Tocqueville and treacly essays on civility, but little serious study of how today's economy actually works or how to coordinate diverse interests across complex institutions."
The order of things. Oliver Traldi's splendid review of Cynical Theories by James Lindsay and Helen Pluckrose makes a similar point. Critical theorists might be too reductive about "power" but they are not entirely wrong. It is not enough to say, "What is this idea and what are its strengths and weaknesses". There is value in asking, "Why this idea? Why now? Where did it come from?"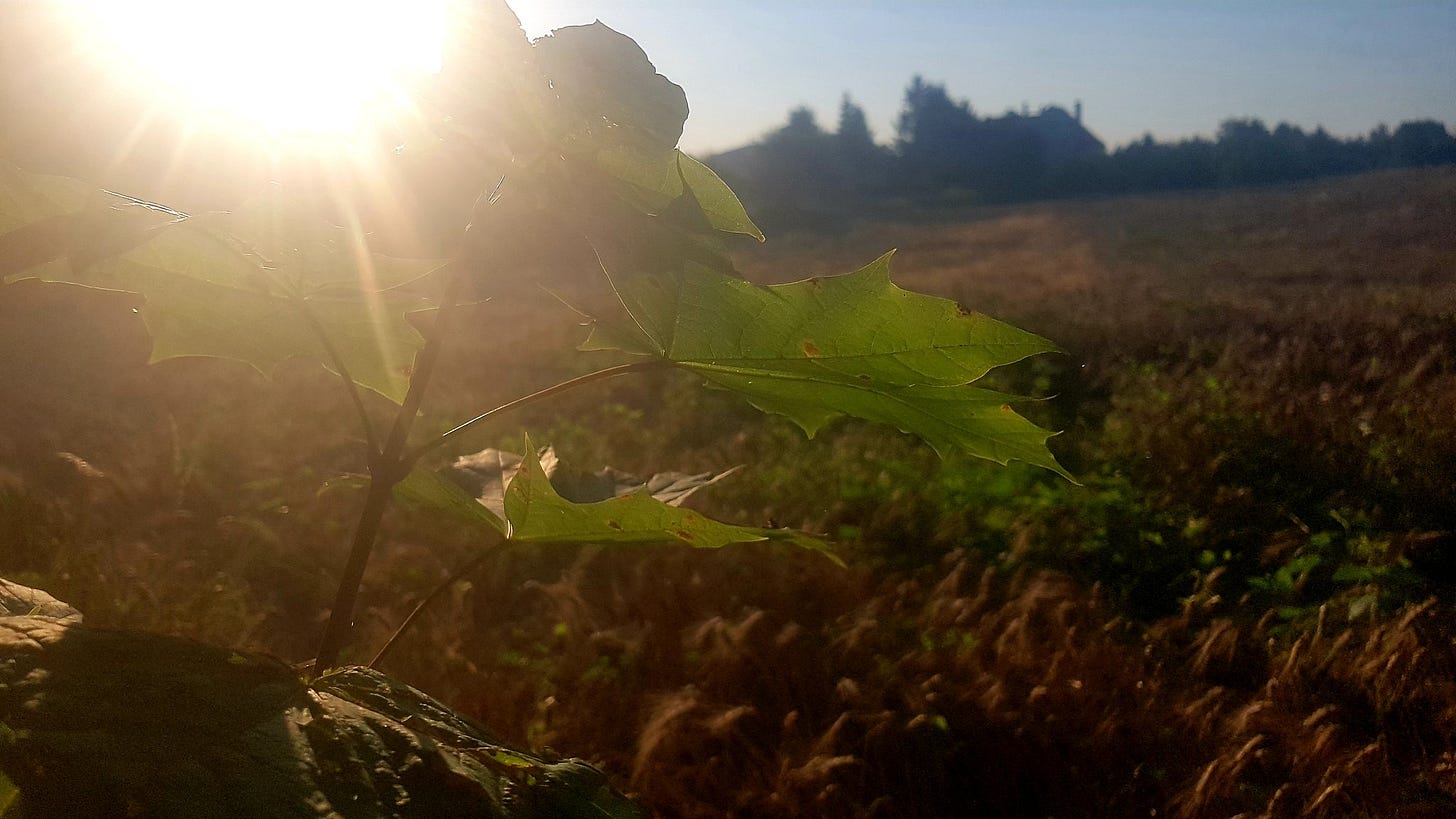 The tyranny of now. Responding to a columnist's tweets is a bit low. For most - but not all - people, tweets are the first drafts of thoughts. Still, I can't get over the purblind presentism of this David Aaronovitch tweet: "Things that are not a big problem for Britain: a few thousand migrants coming here on little boats." A few thousand migrants crossing the English Channel isn't a big problem in the abstract of course. But if a clear, welcoming route is established, a few thousand will turn into a few thousand more, which will turn into a few thousand more, and soon the initial "few thousand" will have been eclipsed. If that is not a problem for someone they can make that case. But they should not kid themselves, or the public, that once you establish a willingness to break your rules things will return to normal.
Liked and LRB'd. I said not all people. For a long time I thought someone publishing a book of "selected tweets" would be an hilarious idea. Well, Twitter wag William Guppy has done it - except that he has published it as a book of epigrams, which is not actually a weird or hilarious concept. Bastard. He has good tweets, though.
The contours of a true eternity. Scott Beauchamp writes beautifully about the great and underappreciated poet and painter David Jones. "Memory is constituted by symbol. Or said another way, all true symbols create a temporal retarding effect, disturbing chronology and reconnecting the fragmented moment with a larger whole."
Social science and anti-social science. Over at Athwart, William Lombardo conducts an interesting interview with the political scientist Jason Blakeley about his new book We Built Reality: How Social Science Infiltrated Culture, Politics and Power.
Have a lovely week,
Ben